THE INSPIRATION BEHIND DEBRA SPARKS DANCE WORKS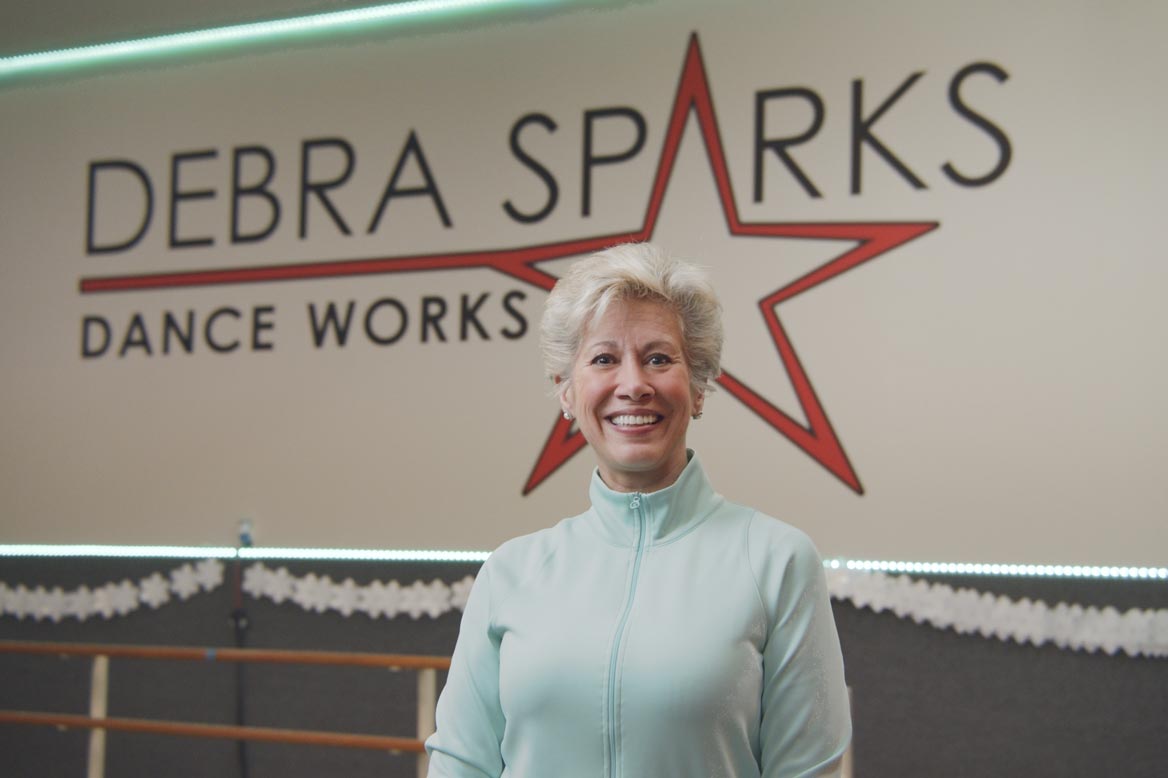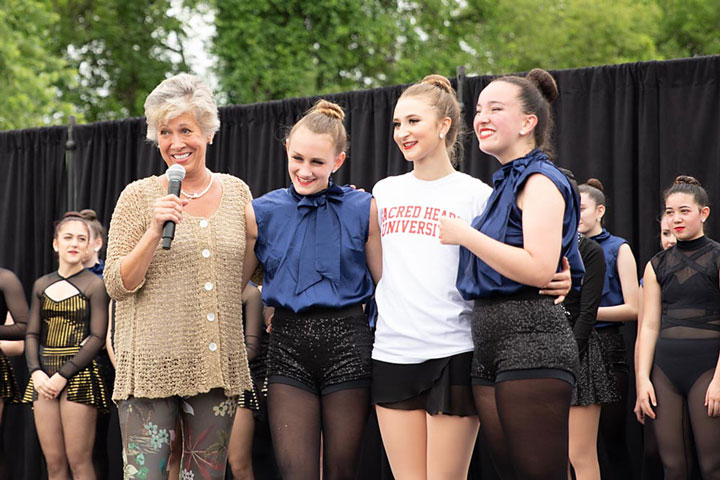 Debra Sparks Dance Works was founded by Ms. Debra Sparks who began her career as a professional dancer over four decades ago. "Ms. Deb," as her students call her, is currently a teacher and choreographer, and runs the DSDW studio full-time.
Debra Sparks studied ballet at some of the finest schools, including: SAB, Boston Ballet, and Pennsylvania Ballet.  She was principal dancer with the Maywood Ballet Company and the Marcia Hyland Dance Company. Her teaching background dates back to 1975, encompassing faculty status at Rowan University, teaching Master classes throughout the tri-state area, and choreographing and dancing for Jane Fonda and Mikhail Baryshnikov, promoting their dancewear lines. Ms. Debra has extensively choreographed for television, colleges, and theatres.
In 1991, Ms. Debra founded the Philadelphia Children's Ballet Academy, a non-profit cultural organization.

In 1998, Ms. Debra brought the Debra Sparks Dance Works to Newtown.

In 2005, Ms. Debra founded the Bucks County Dance Company (BCDC), a pre-professional dance company that offers the highest level of training to select, talented dancers on scholarship.
Annually, the company and team dancers serve the community through numerous appearances and fund-raising events including working with: The American Red Cross, The Leukemia and Lymphoma Society, The American Cancer Society, and Philabundance
Debra Sparks Dance Awards and Competitions
Since 1990, Ms. Deb has been honored every year with awards for excellence in teaching and choreography at many national dance competitions. Her dance team has continually won high-scoring studio awards and championship status in: Ballet, Pointe, Jazz, Tap, Lyrical, Modern, and Hip Hop.  Among their many accomplishments, Ms. Debra is proud to say, "My dancers not only dance beautifully, they exemplify the best of our American youth."
The Debra Sparks Dance Works Vision

As Directress of Debra Sparks Dance Works, Debra's goal remains as it began in 1984: to teach young, talented children the wonderful art of ballet and dance, to encourage their growth in self-esteem with pride in their accomplishments, and—above all—to instill in them the "love of dance!"   
The Newtown Bucks County Dance Studio holds lessons 7 days a week for students of all ages, from pre-school to pre-professional, in ballet, pointe, tap, jazz, lyrical, hip hop, acro, modern, competitive dance, and more.