Debra Sparks Dance Works
The Debra Sparks Dance Works is a nationally recognized Academy of the Arts located in Newtown Bucks County PA. DSDW dance studio offers the highest level of training in all forms of dance including BALLET, POINTE, JAZZ, TAP, LYRICAL, CONTEMPORARY, MUSICAL THEATRE, and HIP HOP. From Preschool to Pre-professional, our studio provides an encouraging and nurturing environment for all to succeed in reaching their dance goals. The Debra Sparks Dance Works offers an opportunity for those who want a healthy, fun hobby, as well as to those who strive for a professional career in dance.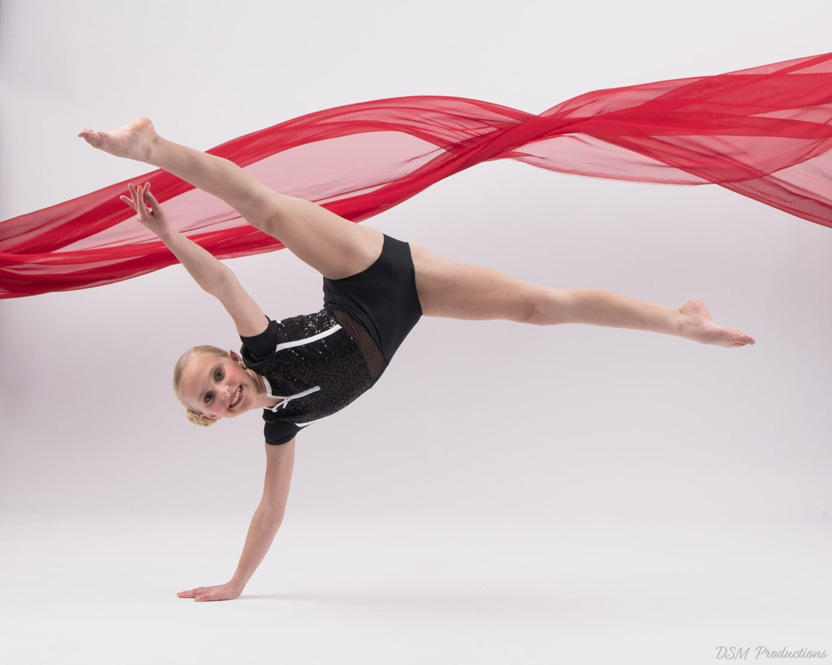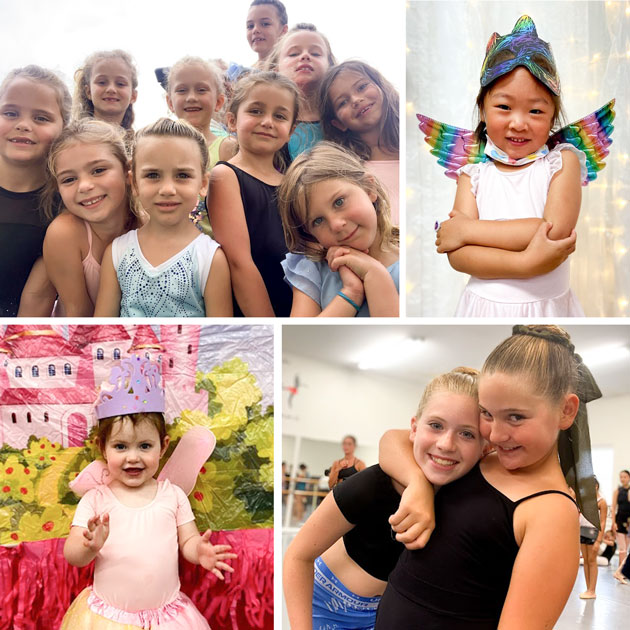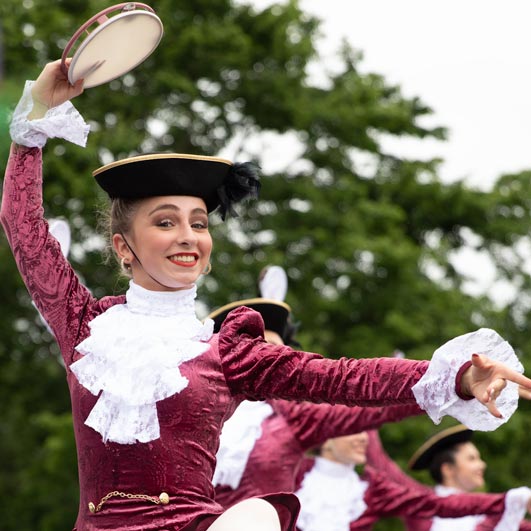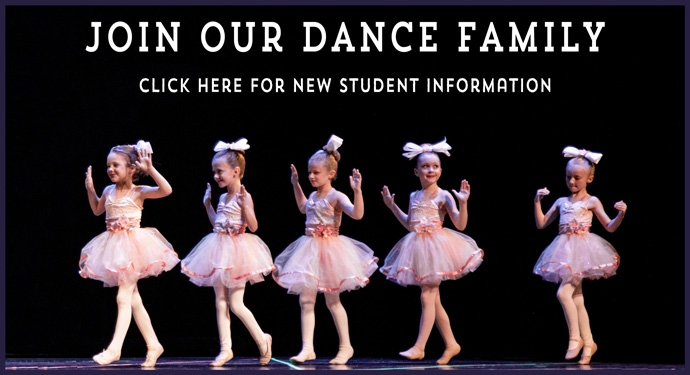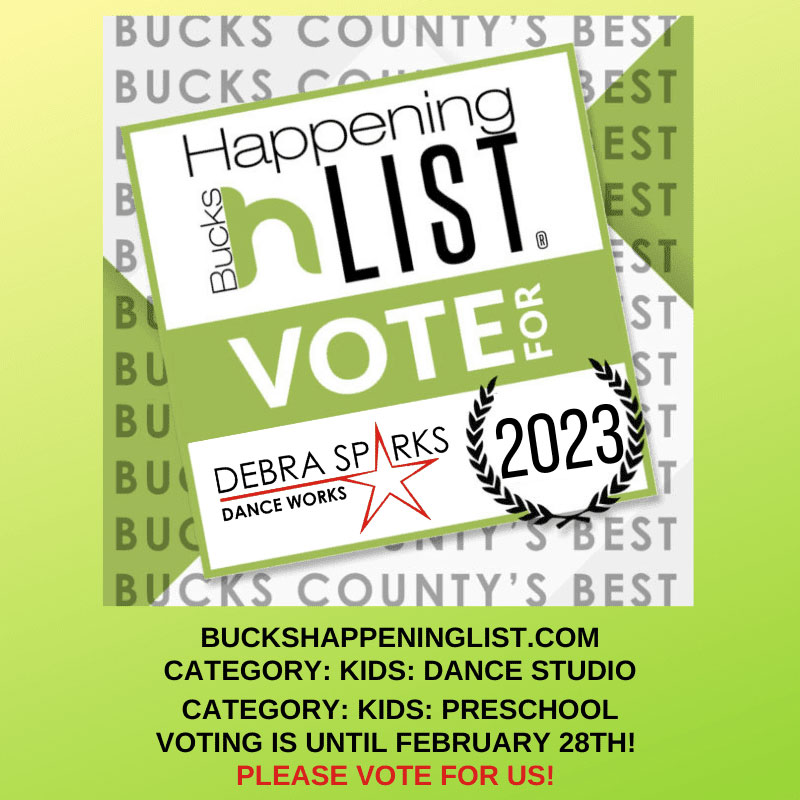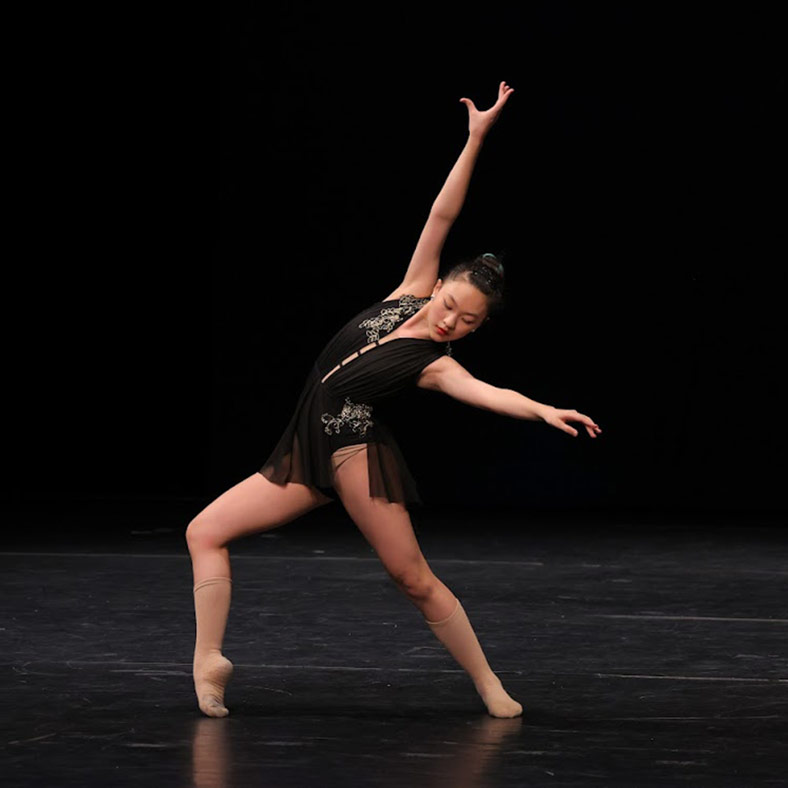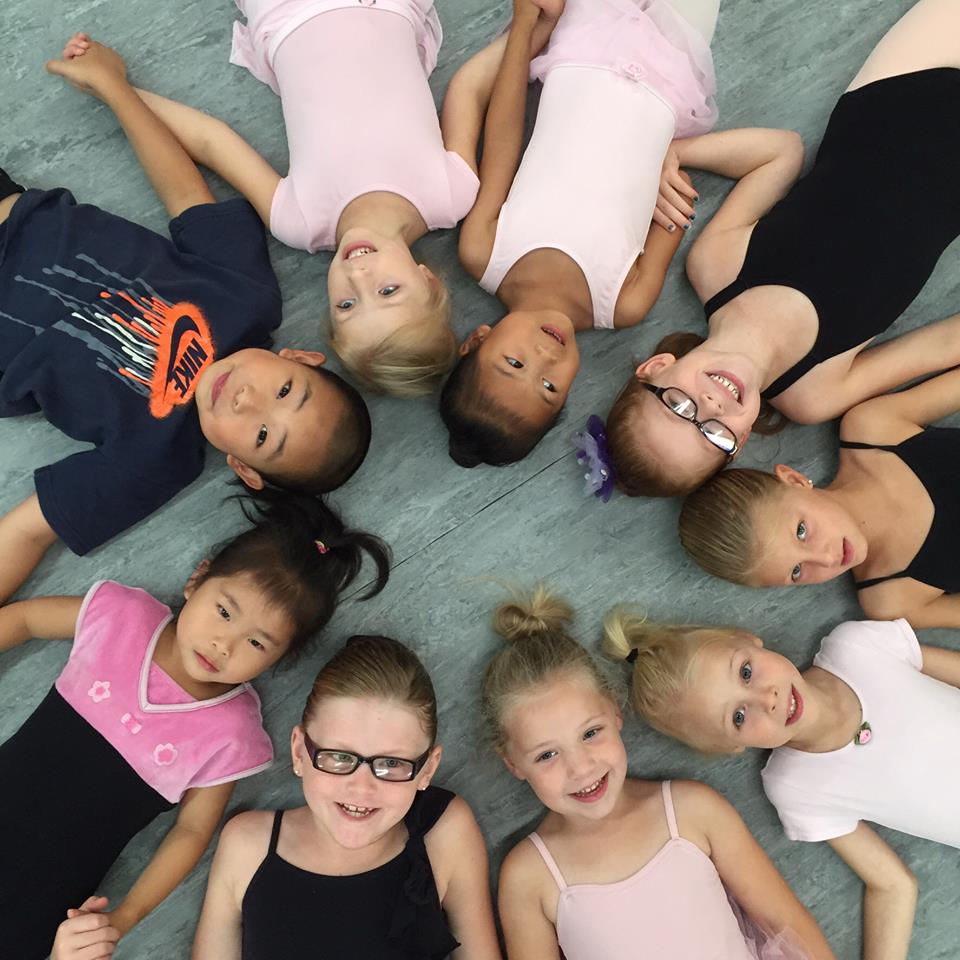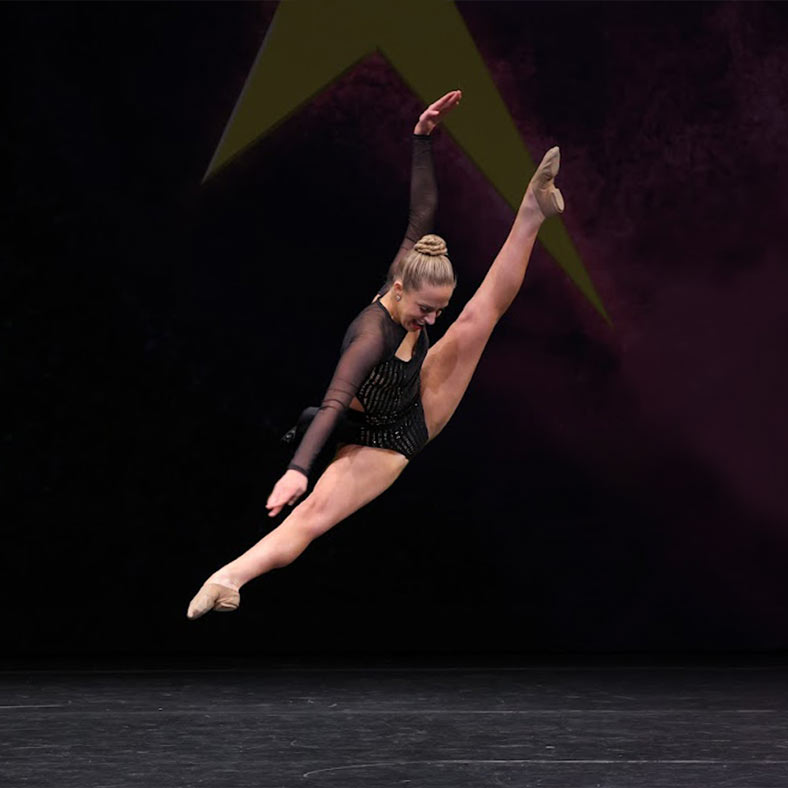 Master Classes at DSDW
We cannot wait for all of the exciting new master teachers and classes we have coming to our dance studio in 2022-2023  This dance year we will continue to grow, learn, express, and explore the art of dance and our love for it! Inspiring passion and training technique with the best of the best!  CHECK OUT THESE MASTER CLASSES AND TEACHERS COMING TO DSDW SOON  and register for these Events today in the Parent Portal underneath the Events section!  These classes are open to all dancers, recreational and competitive, students and non-students! So tell your friends and let's dance!!
REFER A FRIEND TO DSDW
Exciting News! We are running a BONUS offer to ring in the new year of 2023! Refer a friend to DSDW who registers between January 20th – February 20th, 2023 and receive a $50 gift card voucher to be used towards any DSDW tuition charge, event, merchandise, etc in the 2023 -2024 season! 
8 POINT LEARNING PROGRAM PRESCHOOL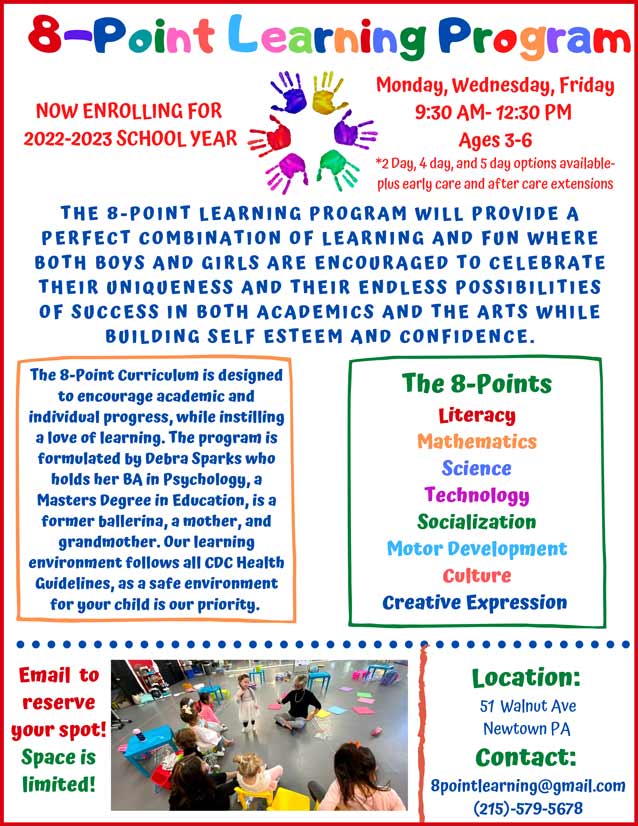 Designed for ages 2.5-5  on Mondays, Wednesdays, and Fridays from 9:30am-12:30pm, with an optional extension for dance and  acro offered from 12:30 -1:15PM after school! We have 2 amazing teachers, Miss Debra and Miss Caroline, and keep the program size limited to maintain a small ratio.  In addition to the traditional preschool curriculum, we teach the children languages, cultures, writing, math, socialization, science (with daily experiments!) and so much more. Our philosophy is if you expect more, the children will achieve more!  8pointlearningprogram.com
Debra Sparks Dance Works Accomplishments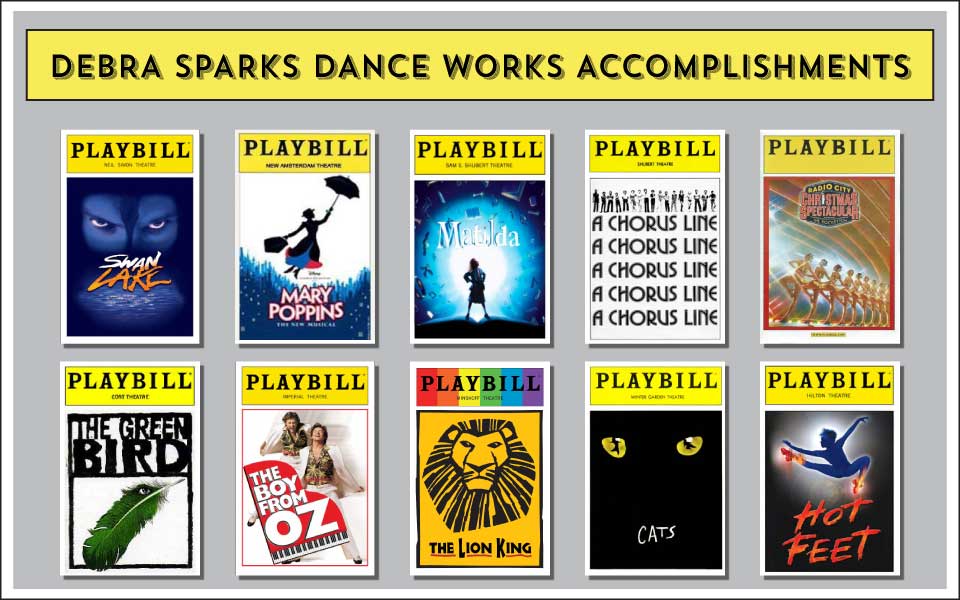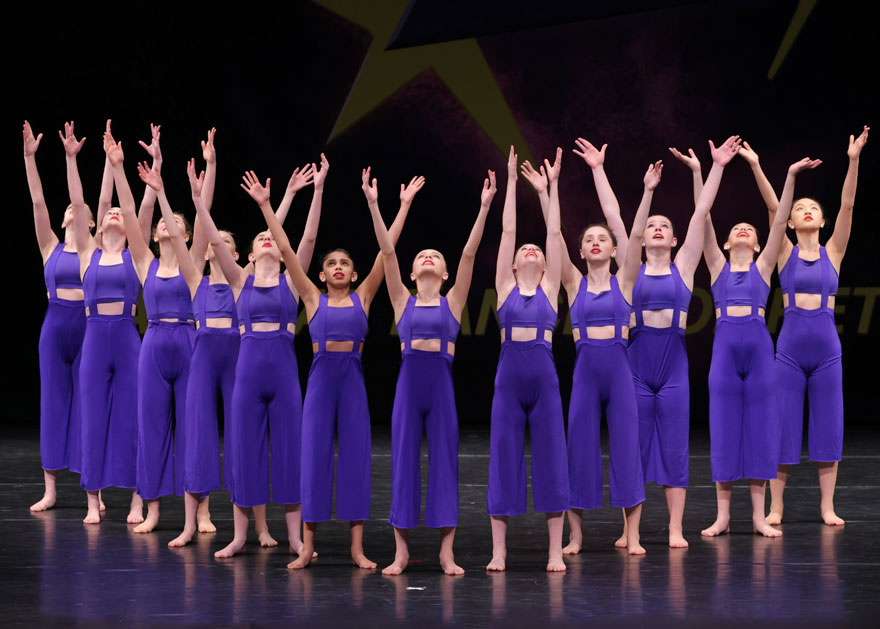 Debra Sparks Dance Works Dance Studio in Newtown PA
Debra Sparks Dance Works 51 Walnut Ave in Newtown, Bucks County, PA, offers Classical dance training in ballet, pointe, jazz, tap, lyrical, and more. DSDW dance studio provides lessons for students of all ages. From Pre-School to Pre-Professional, there is something for everyone at DSDW. Dance students come from Newtown, Yardley, New Hope, Solebury, Upper Makefield, Lower Makefield, Langhorne, Richboro, Holland, Warminster, Warrington, Montgomery County, New Jersey, and surrounding areas.