Debra Sparks Allison, B.A., M.Ed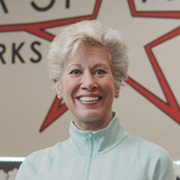 Ms. Debra Sparks is a professional dancer, teacher, and choreographer. She has studied at some of the finest schools, including SAB, Boston Ballet, and Pennsylvania Ballet and she was principal dancer with the Maywood Ballet Company and the Marcia Hyland Dance Company. Her teaching background dates back to 1975, encompassing faculty status at Rowan University, choreographing and dancing for Jane Fonda and Mikhail Baryshnikov, and teaching Master Classes throughout the tri-state area. Ms. Debra has choreographed extensively for television, colleges, and theater. In 1991, Ms. Debra founded the Philadelphia Children's Ballet Academy, a nonprofit cultural organization. In 1998, our Newtown School became a reality. Ms. Debra has been honored every year since 1990 with awards for excellence in Teaching and Choreography at many National Dance Competitions. Her dance team has continually won High Scoring Studio Awards and Championship status in all forms of dance.
Ms. Debra's students can be found making their mark in the dance world.
Chrissy Schultz, NYC Ballet, "Center Stage" actress (film)

Keith Wilson, "Cats," Original Broadway Cast

Ramon Flowers, "Swan Lake," Original Broadway Cast

Tamara Allison, "Christmas Spectacular" NYC, "Clara"

Emily Katz, "Jubilee," Las Vegas; "SPAMALOT," Pro Theater

Lauren Renck, Rockette, Radio City

Zara Tabackin, "Grinch," Madison Square Garden

Chris Bodbeck & Cameron Flurry, "Elf," Walnut Street Theater

Grace Matwijec, 'Matilda," Broadway

Cameron Flurry, "Mary Poppins," Walnut Street Theater
Ms. Debra's students have been awarded full scholarships from the New Jersey and Pennsylvania renowned Governor's School of the Arts of NJ and PA and accepted to: Kirov Ballet, American Ballet Theater, Joffrey Ballet, Gelsey Kirland Ballet, School of American Ballet, Alvin Alley, Boston Ballet, CPYB. In 2005, Ms. Debra started the Bucks County Dance Company (BCDC), a pre-professional company offering the highest level of training to select, talented dancers on scholarship who are kept busy serving the community through numerous appearances and fundraising events including working with the American Red Cross, Leukemia/Lymphoma Society, and the American Cancer Society.
Debra's goal as Directress of the Debra Sparks Dance Works remains as it began in 1984: to teach young, talented children the wonderful art of ballet and dance, to encourage their growth in self-esteem with pride in their accomplishments and above all, to instill in them the "love of dance." Among their many accomplishments, Ms. Debra is proud to say, "My dancers not only dance beautifully, they exemplify the best of our American youth."
---
Tamara Allison Golden, B.A., Member AGVA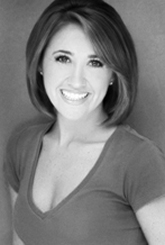 Miss Tamara has been dancing since the age of four and has achieved much success in the world of dance. A graduate of Villanova University, her professional credits include:
– Pennsylvania Ballet Nutcracker, "Marie" (Academy of Music)
– Philadelphia Children's Ballet Academy – "Clara"
– Radio City Music Hall Christmas Spectacular Show – "Clara"
– Radio City Music Hall Christmas Spectacular Show – Ensemble Dancer
– Chicago Show in "Christmas Across America with Radio City"
– Fox TV Hip-Hop Dance Team – Television Team, Fox Channel, Dance Captain
– National Titles and High Score Championships – Numerous National Competitions
– National Dance Council of America Scholarship Recipient
– Capezio Scholarship
– Governor's School of New Jersey – Full Scholarship Recipient in Dance
– Nickelodeon Commercials – National Television
– Miss Hemisphere – Talent Winner, Ambassador Winner, Overall Champion
Miss Tamara has also found time to teach and choreograph with a unique sense of style, technique, and originality. Tamara's classes are quite sought after at the Debra Sparks Dance Works where she teaches ballet, jazz, and hip-hop.
Miss Tamara's training has been with some of the most prestigious schools including The Debra Sparks Dance Works, Pennsylvania Ballet, The Rock School, Central Pennsylvania Youth Ballet, Boston Ballet, Broadway Dance Center, and with various New York teachers and choreographers with Radio City. In addition to her extensive performance repertoire in jazz, tap, hip-hop, and lyrical forms of dance, Miss Tamara's ballet repertoire includes Nutcracker, Coppelia, Midsummer Night's Dream, Stars and Stripes, Cinderella, Sleeping Beauty, Les Sylphides, and La Boutique Fantasque.
---
Karen Potts, B.A., B.S.N
Karen has grown to love the art of dance through training and performing for over 35 years. Invited to study with the Eglevsky Ballet of New York at age 14 and the Charleston Ballet of South Carolina by age 15, Karen discovered early that the world of dance did not merely end with her ballet training. Karen quickly embraced the expressiveness and grounded qualities of modern / contemporary dance. With only two years of modern training, Karen was working with the American Dance Festival in Raleigh, North Carolina, the largest and foremost leader in modern training and was also accepted to train and travel with this program by age 17 to Salt Lake City, Utah. She was the first high school student invited to participate in an AP dance program at DeSales University where she received college training and credit in dance while still attending high school. Since graduating from the Boston Conservatory of Music, Dance, and Theatre on scholarship, Karen has taught all ages and abilities ranging from beginner to advanced in modern, contemporary/lyrical, classical ballet, partnering, improvisation, and dance history. In 2013, Karen earned her nursing degree earning a 4.0 GPA and awarded valedictorian at La Salle University. She is excited to be continuing her teaching career back at DSDW, where she began 15 years ago, introducing more students to the love of movement and dance.
---
Emily Larew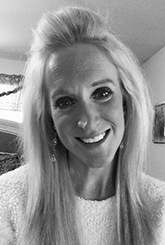 Dancing since the age of four, Emily doesn't quit. From the small town of Lainsburg to Los Angeles, Nashville and, finally Newtown, Emily has taught, choreographed, and performed extensively. Emily's professional background includes Veggie Tales Live, Holland America Cruise Lines, Keith Anderson and Kaci music videos, as well as performances for Beth Moore and Michael Tait.
Over the past decade, Ms. Emily has choreographed and taught for an online dance instruction series, runway shows, universities, and up-and-coming artists.
---
Michele Mazur, B.F.A.
Ms. Michele Mazur has been dancing since the early age of four. She trained under Miss Debra Sparks and the American Repertory Ballet School until graduating from high school in 1993. She further developed her love for performing and the stage when she first attended Florida State University to earn her BFA. During this time, she was able to perform with an assortment of ballet companies in Florida, performed and choreographed for charity events and the American Dance Festival. She also received a full scholarship to the Martha Graham School summer program in NYC. She transferred to Temple University and earned her degree in recreational therapy with a minor in dance. Since that time, Michele has taught at various studios over the past seven years and continues to take classes. Her teaching experience has ranged from preschoolers to adults, from beginners to pre-professional level classes and has been in an array of styles from classical ballet to modern jazz. She is very excited to be back teaching at DSDW, which used to be her second home growing up and a place that positively influenced the person she has become today.
---
Michelle Marzullo, B.F.A.
Michelle began dancing at the age of four at the Debra Sparks Dance Works in Philadelphia, PA. While there, she studied ballet, pointe, jazz, tap, and lyrical under Ms. Debra Sparks, as well as performed in various regional and national dance competitions. She also was a company member of the Philadelphia Children's Ballet Academy from 1991-1999. Upon graduating from high school, Michelle attended Temple University on scholarship and pursued her BFA in Dance Performance and Choreography. While at Temple, Michelle had the opportunity to study and perform with various Philadelphia choreographers. Over the past 14 years, Michelle has been privileged to share her love of dance through teaching and choreographing at DSDW, for various high schools in the Philadelphia region, and for dance and theater programs through the Philadelphia Department of Recreation. Michelle is honored to be a member of the DSDW staff.
---
Emily Katz
Ms. Emily started dancing at the age of nine and, with the encouragement from Ms. Deb, she became passionate about working towards a career as a professional dancer. Each summer Ms. Emily was accepted to and trained with some of the finest ballet and dance company schools in the country including:
– Central Pennsylvania Youth Ballet
– Boston Ballet
– Kirov Ballet
– Joffrey Ballet
– American Ballet Theatre
– Debbie Allen Dance Academy
She trained privately with Leland Schwantes (former Alvin Alley dancer) and Patricia Brown (former principal dancer with the Joffrey Ballet). Ms. Emily is the recipient of a Presidential Dance Scholarship which she used toward obtaining her BFA in dance at the University of the Arts. Ms. Katz is also a certified pilates instructor.
---
Ms. Jenn Rose, B.A.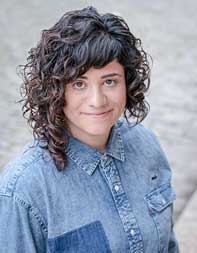 Jenn Rose is a NYC based choreographer working in theater, concert dance, and film. She has choreographed numerous Regional Theatre productions with some of her favorites being Spring Awakening, Honk!, Spelling Bee, and Little Shop of Horrors. Current projects include You're A Good Man Charlie Brown (Cincinnati Playhouse in the Park), Untitled Project # 213 (Edinburgh Fringe 2019). Regional choreography includes Cabaret, (Arden Theatre Co), Ain't Misbehavin' (Milwaukee Repertory Theatre), Avenue X (11th Hour Theatre Co), Herringbone (Flashpoint Theatre Co), The Black Nativity (Theatre Horizon), and Honk! (Two River Theatre). Film choreography includes Feature; Christmas Dreams, Short: Not Immune (Palm Springs LGBTQ Film Festival Selection), In or Out, unPresidented (Loose Screws Productions). Commissioned choreography includes Player Piano (The Steps Conservatory Program), That's What It's All About (Dancebreak 2018), The Missing Piece (Ballet Fleming), Three and a Break (Ursinus College) Benzo (Drexel University). She is the recipient of the 2016 Barrymore Award for Excellence in Theatre Choreography and has been honored with five additional nominations. Jenn is grateful to be inspired everyday and looks forward to what is yet to come.
---
Eva Parisi
Miss Eva began her passion of dance at the age of three. She felt very fortunate to study dance at the Debra Sparks Dance Works in Philadelphia, PA. While there, she studied ballet, Pointe, jazz, tap, and lyrical dance under the tutelage of Miss Debra Sparks Allison. She performed in Miss Debra's non-profit 501c3 ballet company and danced at the DSDW until the age of 17 years old. Upon her graduation from high school, Miss Eva received a full scholarship to the University of the Arts in Philadelphia for dance. After her time at the University of Arts, Miss Eva pursued her second passion, Early Childhood Education where she has been teaching young children for the past 12 years. She is a nationally recognized movie actress and professional model. Miss Eva loves to create works of art, whether it be a craft for her students, a painting in her home or a mural on the wall. Dance is an art form very close to her heart and Miss Eva is excited to be back where it all started and now be a member of the DSDW staff.
---
Alexa Luke
Straight from NYC and a European dance tour to DSDW every week in the fall, comes Miss Alexa! We are honored to have this current dance professional with NYC Companies join us in teaching contemporary, modern and jazz in the style of SO YOU THINK YOU CAN DANCE!

---
Kristin Moffa
Certified Pilates and Barre Instructor for both dancers and non-dancers. Former dancer at DSDW with a strong technical background and many years of teaching experience!
---
Melissa Byrd, B.F.A., Certified P.B.T. Instructor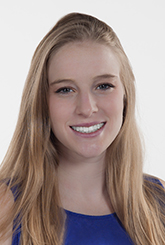 We are so proud to have Melissa back at DSDW! She trained with Miss Debra for 14 years and now returns to share her talents with our students. In addition to training at DSDW, Melissa also attended programs with the Central Pennsylvania Youth Ballet and Koresh School of Dance and has trained with various master teachers. In May 2015, Melissa graduated cum laude from the University of Massachusetts Amherst with a BFA in Dance and Communications. While attending UMass she received the Chancellor's Talent Scholarship for Dance, trained with various professional choreographers in all styles of dance, and taught non-major dance courses in Ballet and Jazz. She also had the rewarding opportunity to teach grades K-12 in various schools throughout Western, MA through the STARBURST program and the University Dancers Tour (in which she also performed). Her theater experience boasts numerous ballet, jazz, contemporary and modern performances with highly recognized contemporary choreographers. Melissa was a featured dancer in Valley Forge's Nutcracker, Philadelphia Femme Collective, Pioneer Ballet, Manhattan Research company, Debra Sparks Dance Works and many more. Melissa loves sharing her passion for dance with others through teaching and is an active dance teacher in Greater Philadelphia Region. She brings a strong technical and educational influence to her classes and believes it is important for each child to find his/her own artistic expression and voice through dance.

---
Jenny Daino, Certified Dance Educator through D.E.A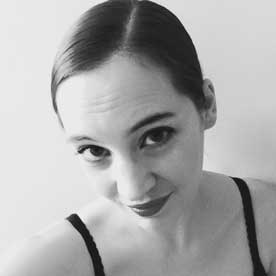 Jenny Daino began her dance training very young, studying throughout Central NJ. She has performed as a member of Bordentown Ballet Theatre and as a Senior Apprentice with Suburban Dance Force. Teaching has always been her passion. Ms. Daino is certified by examination in the Dance Educators of America Teacher Training and Certification Program. She has studied with Master Teachers in the area of Dance Education: Raymond Lukens, Eileen Juric, David Scala, Steve Sirico, Angela D'Valda Sirico, Rhee Gold, and the Legendary Teacher of Teachers, Charles Kelley. Recently, Miss Jenny was chosen to participate in the Central Pennsylvania Youth Ballet's Teacher Workshop. For 12 years Ms. Daino served as Director of the ballet program at a growing studio in Southern New Jersey, designing and planning curricula for all levels of students. In her time at that school, she also worked with their youth dance company as a Choreographer, Rehearsal Assistant, and Company Director. Miss Jenny assisted in creating the school's Student Teacher Program, of which she was the Director, and worked closely with students, as a mentor, in the Student Choreography Program. Ms. Daino is a faculty member at American Repertory Ballet's Princeton Ballet School and has also taught at the school's prestigious summer intensive program. Her students have been awarded scholarships to summer intensive programs and workshops from New York City to Las Vegas, and several are pursuing careers in dance, attending some of the best college dance programs in the country. Miss Jenny has been sharing her love of dance with students for over 16 years. She is delighted to be a part of the DSDW family.
---
Matthew Zimmerman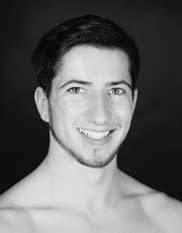 Mr. Matt trained at the Horizons Dance Conservatory for 6 years and previously with Melanie Wright and Berks Ballet Theatre. He is trained in all genres of dance but his passion is ballet and contemporary. Matthew also attended the Pennsylvania Regional Ballet and the Joffrey New York City Jazz & Contemporary Intensives on scholarships. He is currently a company member with West Chester's Brandywine Ballet. His solo choreography and performance "Head vs. Heart" was showcased in Philadelphia at the Kun-Yang Lin Dancers Inhale Performance Series.
---
Tuiana Balzhieva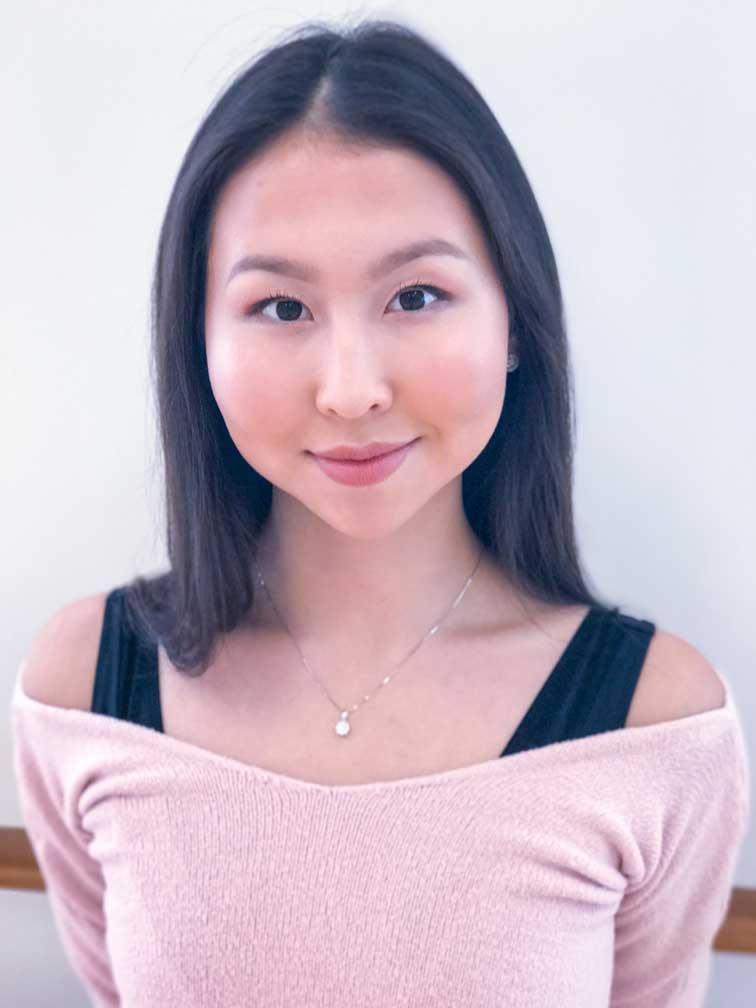 Miss Tuiana graduated ballet school in Russia at L.P Sakhyanova and was accepted to Buryat State Opera and Ballet Theater where she became a soloist dancer. Tuiana has performed solo and principal roles in multiple ballets. In 2008 she participated in the 7th Siberian International Dance Competition in Novosibirsk, where she took 3rd. She also took part in Ekaterina Maksimova's International Dance Competition in Perm, Russia. Her repertoire consists of Classical and Contemporary ballets such as: Giselle, Swan Lake (Dance of the Little Swans), Nutcracker (Chinese Dance,Doll), Pinocchio (Malvina), Thousand and One Nights, Dzhambuling (choreography by Peter Quanz), Harlequinade, Don Quixote (Finch and Jig), Blue Bird, Carmina Burana, Francesca da Rimini, Pas de deux Flames of Paris, Festival of Flowers in Cinzano, Tarantella (D.Balanchine), Namzhil, etc. In 2015 she came to USA with the Moscow Ballet to perform "Swan Lake" and "Nutcracker" spanning 30 states and Canada. In 2016-2017 she studied French technique in the French Academy of Ballet in NYC with Francois Perron. She is currently dancing with Roxey Ballet.
---
Emily Aita, B.A.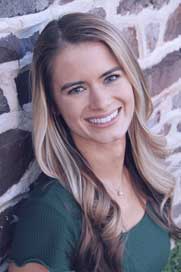 Emily is no stranger to Debra Sparks Dance Works and began dancing at the studio when she was three years old. In addition to DSDW, she also studied with the Central Pennsylvania Youth Ballet and Joffrey Ballet and danced for the 76er's Basketball Team. Emily's passion for dance has taken her all over the world to perform in places such as Disney World and the Bahamas. She attended Muhlenberg College on a dance scholarship, where she studied, performed, and choreographed in several different styles of dance. Not only was Emily a performer and choreographer while at school, she was an active dance educator within her community. In May of 2018, Emily graduated with degrees in both Business and Dance. Emily is living out her dream as a professional dancer. She is a former NLL Dancer for the Philadelphia Wings. She enjoyed performing during home games at the Wells Fargo Center and making appearances on the news and at community events. Currently, she is dancing for the Philadelphia Eagles as a 2019-2020 NFL Cheerleader! She's excited for an amazing season and can't wait to perform at the Lincoln Financial Field! GO EAGLES!!
---
Jessy Proctor
Miss Jessy has trained rigorously as a competitive dancer since the age of 6, winning many regional and national titles with her hometown studio in New Jersey. She attended the University of Connecticut where she was an ensemble dancer and choreographer of the UConn Dance Company! Miss Jessy currently dances professionally with the Atlantic City Diamonds, the dance team for the Arena Football League's Brand New Atlantic City Team, the Blackjacks! She also works with Inferno and Groove Dance Competitions as a stage manager and is currently pursuing Business Management at Rutgers! We are excited to welcome Miss Jessy to DSDW!
---
Miss Paige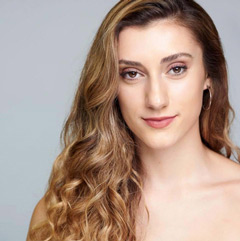 Growing up, Miss Paige trained extensively at her local dance school in Michigan as a member of their award winning competition team. She also furthered her training by attending numerous dance conventions with master teachers and choreographers. After graduating from Point Park University with her BFA in dance, Paige joined Philadelphia's renowned Koresh Dance Company! Paige has trained all across the country including Nederlands Dans Theater Summer Intensive, Springboard Danse Montreal, Hubbard Street Dance Chicago Pilot Program, Movement Invention Project NYC, San Francisco Conservatory of Dance Intensive , and more! Paige has been a featured dancer with Koresh dance company, touring across the country with them, and also serves as a Master Teacher for Koresh, as well as guest choreographer for competitive dance groups, solos, and duets at Philadelphia area dance schools.
---
Guest Staff/Choreographers
In addition to the regular staff, Debra Sparks Dance Works also holds Master Classes. DSDW has had the pleasure of hosting classes with the following instructors:
Josh Assor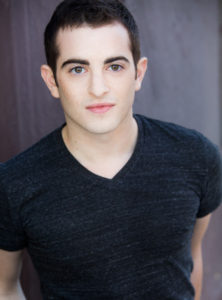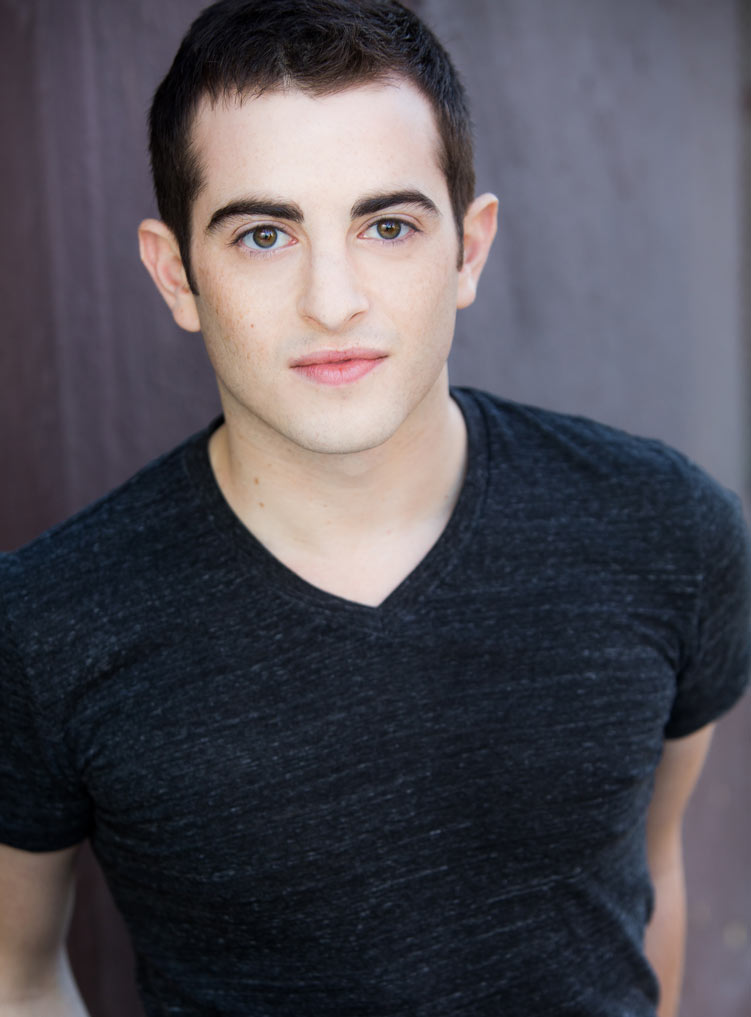 Josh is a New York based choreographer and performer. Throughout Josh's career, he has worked in some of the most respected jobs in the industry including Broadway, national tours, national commercials, film and television. He has performed in major venues across the world including the United States, Canada, Mexico and Europe. Some of his recent choreographic work includes New York Fashion Week, Audi Ottawa, a commercial for Modos Furniture, Mary Poppins and Cinderella at Arrow Rocks Lyceum Theater. He choreographed world premiere of Medicine the Musical, which ran in New York City, Off-Broadway. He was the associate choreographer for the Saturday Night Fever National Tour as well as the Canadian Premier of Disneys Newsies at Drayton Entertainment.
As a performer, some of his favorite credits include Disney's 1st National Tour of Newsies (asst. Dance Captain), Neleus in Mary Poppins on Broadway and the 1st National Tour, Baby John in West Side story (Stratford Festival), Wizard Of Oz National Tour (Troika), and dancing on NBC's Saturday Night Live with Jimmy Fallon. Josh has been featured in Dance Spirit Magazine, Dance Canada Quarterly, Industry Dance Magazine and Dance Plug Los Angeles. He has taught at Edge Performing Arts Center and is currently on faculty at the Broadway Dance Center in New York City where he has been a guest choreographer for many of their events
---
Jessica Franco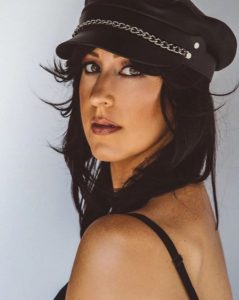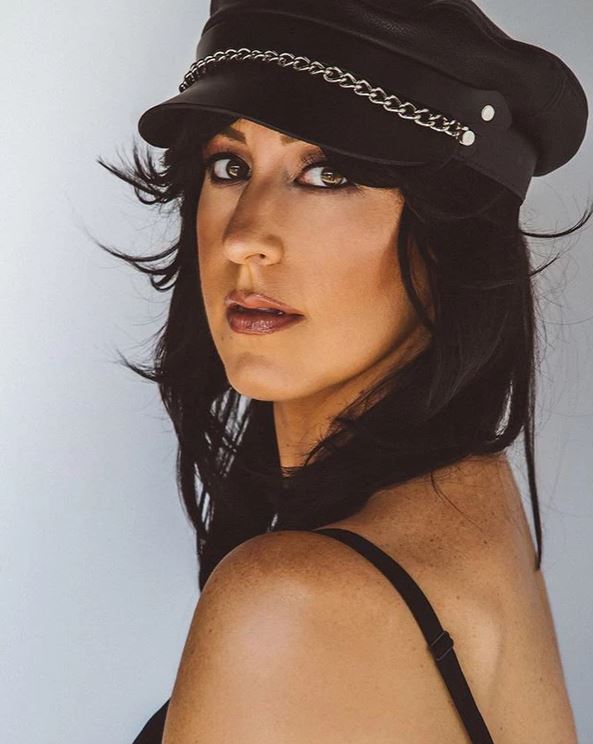 Jessica Franco, originally from Bucks County, PA, has performed around the world on Ariana Grande's Honey Moon World Tour, and throughout the states on The Billboard Awards, MTV Video Music Awards, and Coachella. She was featured in music videos by Vance Joy and Fancy Hagood and is featured on Tezoro's Floorwork instructional DVD's Volume I and II. She was the Assistant Choreographer for Ariana Grande's Dangerous Woman World Tour and has assisted with Ariana's performances on The Voice, Jimmy Kimmel, American Music Awards, Saturday Night Live, Dancing With The Stars, and more. She is so excited to continue to work, create, and perform all over the world!
---
Steven McNamara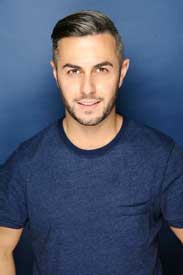 Mr. Steven is originally from the East Coast, but relocated to Los Angeles shortly after graduating high school. He started dancing competitively at the age of 10 receiving judge's recognition along with regional and national titles. He spent his high school years training in New York City at the renowned Broadway Dance Center. Here he trained under an accomplished staff including Frank Hatchett, Shelia Barker and Doug Caldwell. He was named one of New Jersey's top 12 dancers earning him an invitation to the Governor's School of the Arts for dance. After high school, Steven earned himself a degree in Graphic Design at the Fashion Institute of Design and Merchandising. He started his teaching career quite young and has been a dance educator for 15 years now. He teaches and choreographs for studios, high schools and colleges on both the West and East coast. Steven is currently the head judge at Velocity Dance Convention where he tours the country to 21 different cities as a dance adjudicator. Steven's passion for dance continuously shows through his work. He is excited to share his work with each dancer that comes into his life. We are so excited to welcome back Steven as a choreographer for our competition team and as a teacher at summer intensive!
---
Crystal Frazier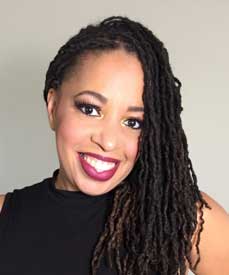 Crystal Frazier is a native of New Jersey and holds an Associate Degree in Dance from The University of the Arts and a Master of Fine Arts degree in Choreography from Jacksonville University. She is a freelance choreographer and dance educator and is currently an Assistant Professor at Point Park University and Director for Dancers Inc Competition and Convention. Crystal is a former senior member with the world-renowned, Rennie Harris Puremovement. She has performed and taught nationally and internationally, including the Middle East and Central Asia with RHPM. She is also the former Co-Founder of "Montazh," an all-female Hip Hop dance company based in Philadelphia, where in 2006 she received an "Art and Change," grant from the Leeway Foundation for "Ladies of Hip Hop". Crystal's industry performance credits are VH-1 Fashion Awards with Macy Gray and George Clinton, BET Awards with Will and Jada Pinkett Smith, Italy Tour with Kathy Sledge and many more. She was the featured dancer and choreographer for Grammy Award-winning artist, Jill Scott's "Big Beautiful Tour". On film, she made an appearance in the movie Beloved. She recently was a part of a Japan Tour for Dance International Workshop Program teaching fundamentals of Hip Hop street dance in Nagoya, Osaka, Fukuoka and, Tokyo. Crystal's choreography has been featured nationally and internationally for Rennie Harris RHAW, Cruzan Dance, St. Croix, University of the Arts in Taiwan, Encore Danses En Tourneau in Canada, Hip Hop Extravaganza in Bermuda, Philadelphia 76ers Dance Team, Greene Works Project, Borealis Dance and many more. Recently Crystal received the 2019 Linwood Dyer Prize for Dance Education from Dancers Inc Foundation.
Lauren Froderman, winner of "SO YOU THINK YOU CAN DANCE"
Valerie Salgado, Television choreographer for SMASH